We need your help! So we can continue working towards breaking the cycle of abuse for animals and children DONATE HERE

Help us create a better future for children & animals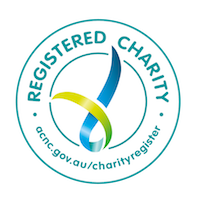 Our Mission
At Peanuts Well-being Sanctuary our direction is to "Break the Cycle of Abuse" for children and animals. This is achieved by joining our rescued animals with children from dysfunctional, neglected and abusive backgrounds to nurture and aid in the understanding of empathy and compassion toward others.
By helping the children at their level it stems their behaviour as they grow into adults to prevent them from venting their anger and frustrations on helpless animals and their peers. This helps them understand that violence is not the answer and in turn leads them away from bullying, domestic violence and a life of crime.
Our initiative leads to a better life for all children, adults, animals and for the communities in which we all live.
How you can lend a hand to Peanuts
Peanuts Funny Farm is a non-profit charity, and do not receive any financial assistance from the government. Sponsoring one of our animals will help support the costs of their food and health care. Donations over $2 are tax deductible and are greatly appreciated.
Dinner, Bed & Breakfast for Overnight Stays
We have overnight stay DBB (Dinner, Bed and Breakfast) packages for singles, couples and families. Costs help cover all utilities and 100% of it goes towards Peanuts Funny Farm in helping break the abuse cycle for animals and children.
Support our shop
We sell t-shirt's, bumper stickers and candles. The perfect gift for yourself or an animal-loving friend. These products will be available to purchase very soon!
Keen to sponsor a new friend?
Would you love to help save a beautiful 4 legged friend but don't have the room for one? How about sponsoring a friend in need. Here are some of the animals that live at Peanuts Funny Farm, a little history about them and why they could use your help.
Spotlight on Goodwill Wine
Peanuts Wellness Sanctuary is partnering with Goodwill Wine, so if you enjoy a nice drop for a good cause, please click on the link below. They also have a selection of vegan wines!