We need your help! So we can continue working towards breaking the cycle of abuse for animals and children DONATE HERE
Adopt
Sometimes we'll have a furry friend at Peanuts Wellbeing Santuary who is ready to join a new home! We do our best to keep this page updated, so please check back if you're looking for a new addition to your family.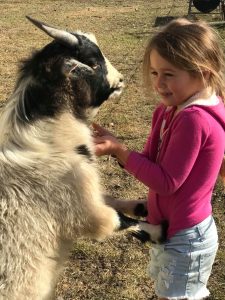 Billy & family
4 Goats
Billy comes a package deal. He has a lovely goat family in tow. 3 girls. Billy is de-sexed. He is a very friendly goat. 
Interested? Contact us below..