We need your help! So we can continue working towards breaking the cycle of abuse for animals and children DONATE HERE
Sponsor today
Would you love to help save a beautiful 4 legged friend but don't have the room?
How about sponsoring a friend in need.
We have re-homed many animals into loving families but due to age, illness or abuse, they have needed a lot of time to rebuild their trust in humans again. As a result, many need to stay at Peanuts. We would love to share their stories with you. Below are some of the animals that live at Peanuts Wellbeing Sanctuary, a little history about them and why they could use your help.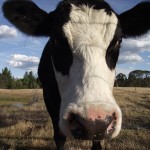 Panda
Panda is a little bit shy but loves eating carrots from the quests. He will be gentle and take a carrot from your mouth if you are game but be ready to have slobber on you from his big long tongue. You can feed him and feel his softness.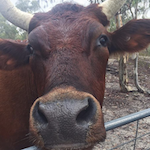 Nugget
We rescued Nugget as he was running down the white lines of a very busy country road. He was only young and very mischievous. We would love to tell you more of his story.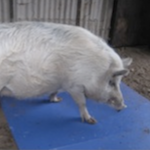 Pig-pig
Pig-Pig was bought thinking he was a Pot-Belly pig, but everyone forgot to tell him and he kept on growing. The owners could no longer keep him and there were lots of offers but they all ended with Pig-Pig on a BBQ. Thankfully we were able to take him in. He's friendly and loves a good scratch.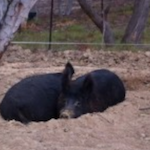 Millie and Kipton
Millie and Kipton were bought as pets but sadly the owner had a neighbour that was not happy with having pigs as pets living next to him. The neighbour then got an order from the council to have them removed. Like Pig-Pig, they are very friendly and love attention from everyone.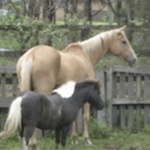 Honey
Honey is a beautiful palomino who was left behind by a girl that moved away from the family home. Honey were left with her father that was very abusive to her and this has made her very afraid of humans. With the help of the everyone that comes to Peanuts, Honey are just starting to trust people again. Pictured here with Nemo who sadly passed away 2018.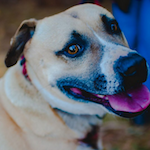 Demon
Demon is a really lovely boy, that was rescued from a backyard breeder and had bite marks all over him. He is now in his for ever home and loves visitors and walks.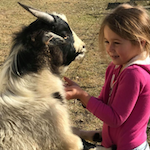 Billy
What can we say about Billy. Full of charter. Loves to jump on everything and everyone. Billy loves life.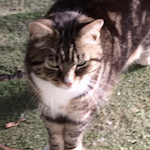 Boots
Boots rescued himself by turning up at Peanuts one day. He loves to cuddle but at the moment he is suffering a little anxiety but we are hoping this will calm down soon. It doesn't stop him from wanting cuddles when people visit.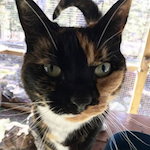 Chewtoy
Chewtoy is a little more standoffish and will come to you if she wants a pat. She is tiny from been undernourished when she was a kitten but she doesn't let her size stop her. She will let you know who is boss if she wants.